Twitter thread in blog form by request:
1 of the most bizarre aspects of the UK's current direction is that none of the Brexit Leadership expected this hard brexit.  Looking back prior to the referendum, there were 2 schools of thought from Brexit leaders, and this drove 90% of their thinking:
We would stay in the single market in a Norway style model
We'd use our trade deficit to force a free trade deal
So, for Norway/Single Market model we have for example Nigel Farage putting this forward as our preferred approach and Dan Hannan, actually campaigning for the EEA/Norway approach, including Free Movement which, at least in April 2015, he saw as a thing to be protected.
As for the 2nd approach, forcing a deal – how many times did Leave tell us "they need us more than we need them"? It was a continuous narrative, such as the below from Chris Grayling:
The Germans are not going to stop selling us BMWs, nor are the French going to stop selling wine, cheese and apples just because we are not in the EU. It is not in their interests.
There were essentially 2 promised Brexit outcomes, Single market membership or something even better – the "cake & eat it" option.  The day after the outcome, Johnson said  in this telegraph article:
I cannot stress too much that Britain is part of Europe, and always will be. There will still be intense and intensifying European cooperation and partnership in a huge number of fields: the arts, the sciences, the universities, and on improving the environment. EU citizens living in this country will have their rights fully protected, and the same goes for British citizens living in the EU.

British people will still be able to go and work in the EU; to live; to travel; to study; to buy homes and to settle down. As the German equivalent of the CBI – the BDI – has very sensibly reminded us, there will continue to be free trade, and access to the single market
Few of us would be able to reconcile that sunlit uplands picture described only 12 months ago with the high risk, potentially highly damaging Brexit described by Theresa May a few days ago:
It is hard to believe that the referendum would have been won for Leave if the Leave leadership had used the words May used in her speech to describe the risks of Brexit.  As for other Leave leaders such as David Davis, he didn't even appear to understand how the EU or trade deals work and thought we'd be writing new ones in months.
but no-one, absolutely no-one in the Leave leadership at that time expected us to be where we are now, facing a hard brexit with a total lack of a plan and few options.
And of course where are the Leave leadership now? Grayling, Stuart, Farage, Carswell, Leadsom, Fox have all gone quiet or disappeared.  Steve Hilton, Cameron's old PR geek, was all over our screens prior to June 23rd and hasn't been seen since. Davis has moved from supreme (though misplaced) confidence and now changes his position every few months as reality dawns on him.
Johnson & Gove, having got the fright of their lives by actually winning, disappeared,
reappeared and managed to excuse themselves from leadership in an almost comedy fashion.  They both now bluster and snipe from the sidelines making no sensible contribution to the debate.  As for May and Hammond, both were Remainers and May can't even say that Brexit is a good idea.
But no-one put forward this hard, self harming Brexit, not a single person either previously or currently involved in Brexit leadership had ever seriously suggested a "no deal" crash out of the EU either as part of the referendum campaign, or in the first few months afterwards.
Now of course we in the process of rewriting history.  We're being told "People knew what they were voting for".  But that's a lie. Most people on the leave side believed we would get a near pain free exit.
The majority of Leave voters thought they were voting for a no downside/all upside  cake & eat it Brexit or an EEA/SM model, and any suggestion that it might be difficult was dismissed as "project fear".
So what are we left with? An election called not to strengthen the government's hand in the negotiations with the EU (who have no interest in the Tory majority) but instead to enable the forcing through parliament of the inevitable poor/no deal which will result. But more importantly, a Leadership who do not believe in Hard Brexit (perhaps do not believe in Brexit at all) but must push it through, backed by a vote for soft brexit which in turn was based on lies & misrepresentations.  Furthermore, the race is on to convince the public that:
the upcoming pain is the EU's fault and not the leaders of Brexit who lied to them and
they actually voted for the pain in the first place
Before that pain becomes too pronounced.  Unfortunately in many cases the Leave voting public would rather not accept they've been fooled, it's far easier to believe they expected this all along.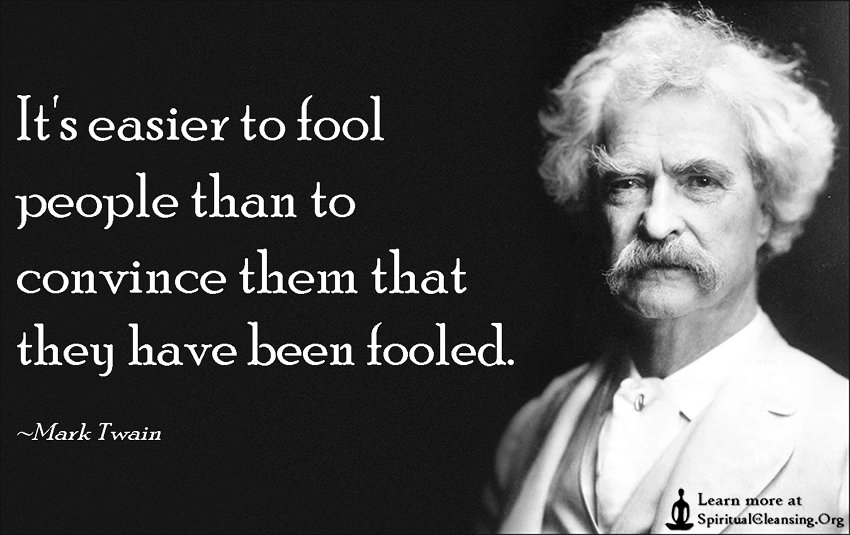 However the fact remains, we're heading for a future that no Brexit leader wanted and almost no-one voted for, almost out of embarrassment.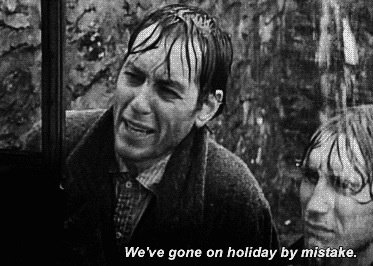 PS. This point is important.  When anyone, Labour or Tory, says "we will end FoM AND get a comprehensive Free Trade Deal"-they are lying to you, its that simple.  There is no time or inclination by the EU to agree a significant free trade agreement that does not include free movement.  "Best Deal for Britain" or "A Brexit that protects jobs and the economy" are the same lie if both deals exclude freedom of movement.
PPS – old blog which highlights the bait & switch of the Leave Leadership, a longer (older) version of the above.